Meet Elena in New York!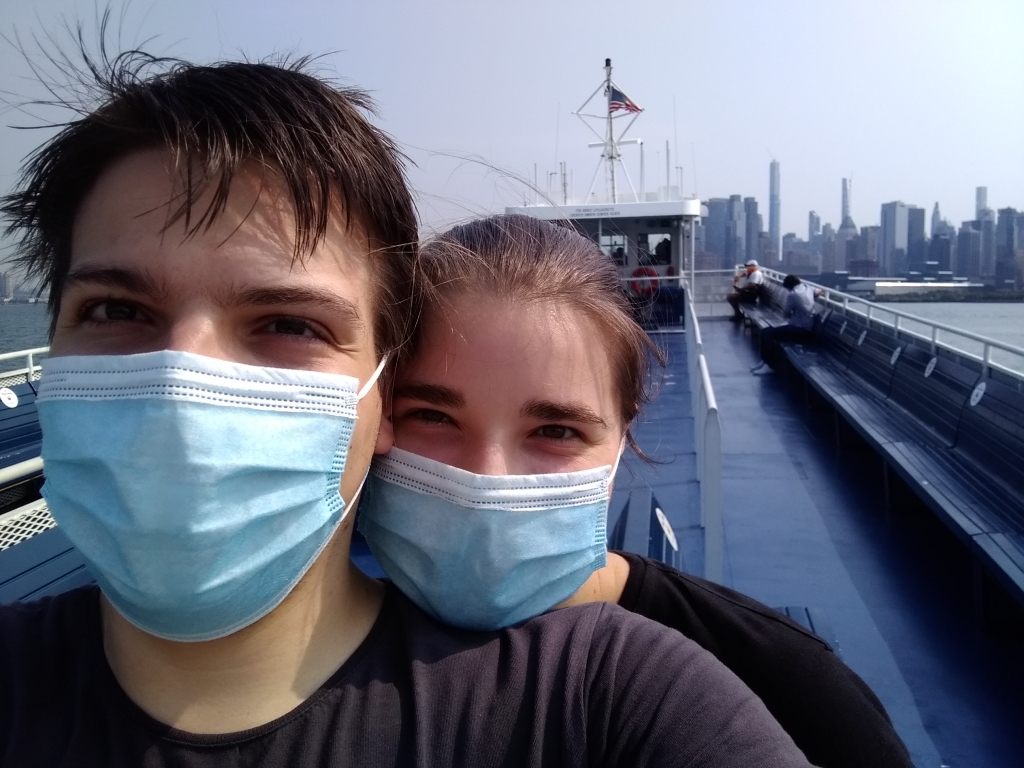 Elena and her boyfriend both started a 12 month internship in New York City! We asked her some questions about her internship experience and how she decided to stay in the USA during COVID. Read the complete interview here:
Why did you choose to go abroad?
Hi my name is Elena. I wanted to do an Internship in New York City to improve my English, get working experience in another country and to grow personally before I start with my master.
How did you find your internship?
First I tried on my own with some connections from my student work in Germany and with announcements. But it didn't work, therefore I came to Stage Global. They helped me to get interviews and one went well.
How do you feel about your internship so far?
At the beginning was everything new and exciting. I had a lot of different tasks, but my boss expected more and more hours and went crazy with Corona. The last time was horrible. But I found a new Company which hired me right away. With my Visa sponsor and Stage USA was this not a problem. Now I'm really happy with my new work.
How does the American culture differ from your culture and what has impressed you the most?
In comparison to Germany the people are more open and do much more small talk. Also, the working culture is different. You do not work that effective, because you talk more with others, but you stay longer to get everything done.
It impressed me a lot, that everything seems to be bigger here. Especially Midtown shows this really impressing.
Could you take us through a day? What is your routine?
Before Corona I was waking up at 7:20 am. I had a quick breakfast with my boyfriend and got ready for work. I left the apartment at 8:20-8:30 am to take the subway to the office. I arrived around 9am. Started my computer and looked first into my mails. I was working in an accounting firm. Therefore, some days I had to enter expenses for business clients into QuickBooks. Write emails to clients. Help the accountants with the organization. Make overviews for the preparation of the tax season etc. My lunch break depended on what I had to do. I made half an hour between 1 and 2:30pm. Sometimes I had a short walk with a college. I finished working between 5:45pm and 6:30. Afterwards I went home or twice a week to the fitness studio with my boyfriend.
When I arrived home I started to cook dinner with him. Always more, to keep something for the next day's lunch. We ate around 8pm and had talked about our day. We live in a coliving apartment. So some days we were just sitting with some Housemates talking until going to bed or we watched something on YouTube or Netflix. We went to bed around 11pm. Because of the long time in the office our weekend was packed with Sightseeing, grocery shopping and letting the family and friends know what's going on.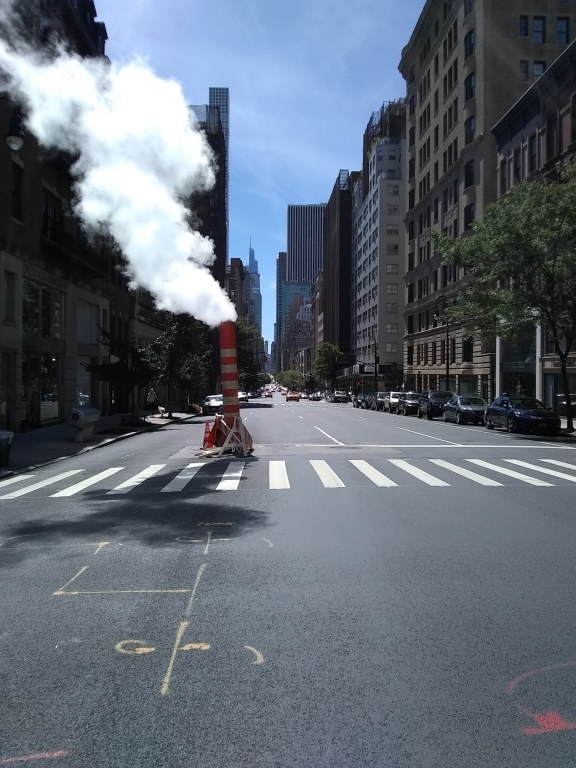 Since Corona and the new Company I'm working in Home office and since September I'm going twice a week to the office. So normally I'm waking at 8:20 am. I turn on my computer at 9 am and start working. Now I'm helping several Accountants. I prepare mostly Excel files for the monthly or quarterly closing. Enter expenses in QuickBooks and go to the post office to mail letters out for the clients. I have meetings were I new tasks explained. Normally I have breakfast/ lunch around 12:30pm. Since I'm not really moving, and I have all groceries close I can eat whenever I want and don't need an actual breakfast. I stop working around 6pm. Some days longer, when it is busy, but mostly I'm done a little bit earlier and just keep a look at the computer if someone has something new for me. Between 6:30pm and 7:30pm we start to cook dinner. After eating we watch something.
We go to bed around midnight.
What is your housing situation?
I'm living in a room with my boyfriend in a coliving apartment. We moved but always in this constellation. I enjoy having Housemates, because you learn even more about the county you are living or there home countries. You can do something together at the weekend. But it really depends how you like them and how they care about a clean environment. We had some problems, when they changed and kitchen and bathrooms were always dirty.
Have you made any trips so far?
We visited Boston, Washington DC, Philadelphia and Princeton University. I can only recommend to do trips like this to figure out what is different in the city you are living to the rest and explore new sights. Washington has free museums and it is impressive to see all the government buildings you know from movies. In Philadelphia they have the first prism like we have today. It is now a museum and really interesting. Boston is nice as well. You can walk the freedom trail and be in the room the independence declaration was discussed and signed.
We wanted to make a trip to Puerto Rico, what is also part of the USA, but it was cancelled because of Corona, as well as our planed road trip up to Main and Canada. But now we take all vacation at the end and have nearly 40 days for a long road trip to cross the country and get to know more than only a few cities at the east coast.
What are your future plans?
After our road trip through the US I will continue studying. Now in my master (Logistic) and search for a job besides my studies in a company related to my master. We will continue traveling and plan to convert a van to be able to travel through Europe in the lecture free time. Also for weekend trips. After my degree I want to work on projects with changing teams on different Logistic projects with an environmental background. This would be my dream job.
How has this experience abroad helped you grow both professionally and personally?
Professionally it helped me to understand how I want to work, what is important for me (like a desk daylight, enough space for my legs, persons who appreciate my help and see my effort,..). This was my first fulltime job and I had times with crazy over hours. I know I can handle it, but I need coworkers working together.
Personally, I moved the first time away from my parents' home and directly together with my boyfriend. I really like this situation and will keep it that way. I learned again how strong I can be and what situations I can stand. I'm more open minded, because I learned so much new from persons all over the world. Moreover, I feel confident in English in all situations and can read and watch now everything in English. Sometimes with subtitles, but I feel confident with the language.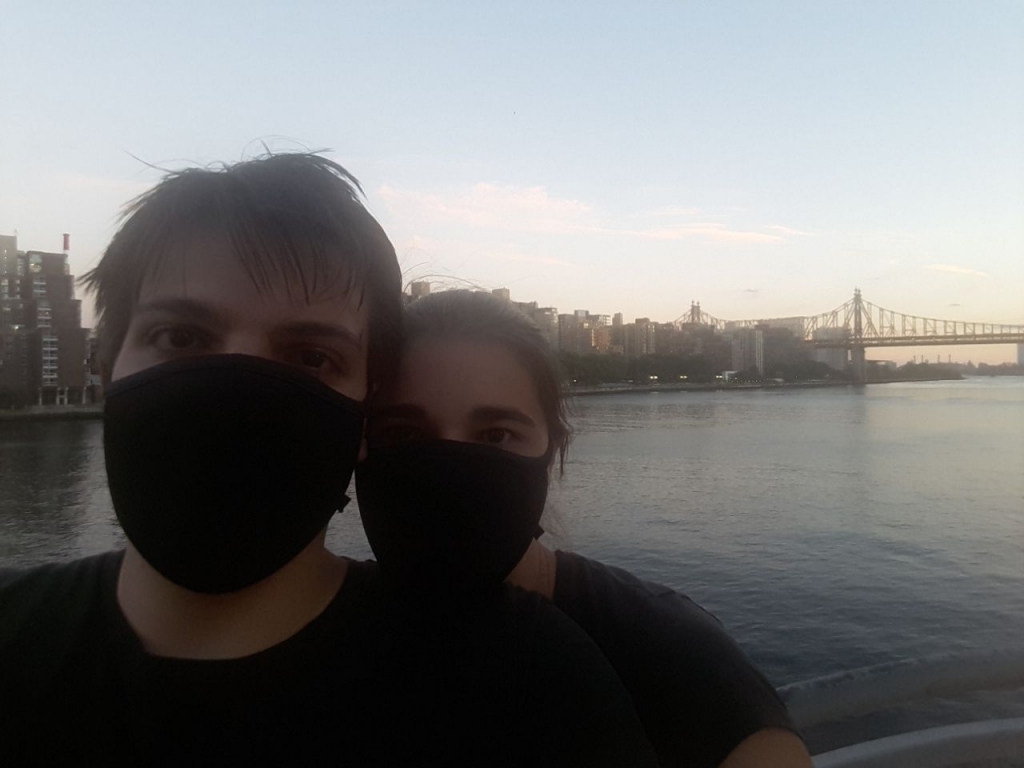 Why would you recommend others to do their internship/traineeship abroad?
It's a great experience and takes you out of the comfort zone. It gives you the feeling of: I did it in another country, in another language, then I can do it everywhere.
You will meet new people, not only from your bubble and will be surprised what you can do in a short period of time. I saw so much in such a short period of time (before Corona) and it is great.
Moreover, more and more companies are looking for persons with experiences abroad on their CV's. When you get an interview, you always have to tell something unique they will remember.
I guess I will be the person who spend Corona in NYC and still had work. That is nothing usual. You will in general have a pool of new stories and nice memories. I think the memories are the most important.
If you could express your internship experience in three words, what would these be?
intense, interesting, multicultural