Welcome Ivonne!
3 september 2021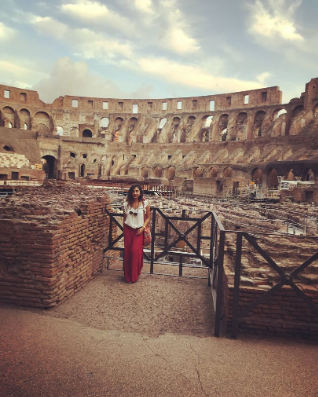 We are happy to introduce to you our new program coordinator Ivonne!
So, tell us, who is Ivonne?
I am Ivonne and was born and raised in the beautiful land of Colombia. I am 30 years old, and I'm passionate about education and having international experiences, whether through traveling, studying, or working. I have travelled to 15 countries in South America, Central America, the USA, and Europe. I have also worked in Germany and The Netherlands, and did my international master's in Spain, The Netherlands, Malta, and Norway.
I started my career in Colombia; However, I moved to Europe four years ago to pursue my master's degree in Education Policies for Global Development, an Erasmus Mundus program, where the University of Amsterdam was an associate partner. During my exceptional time at the UvA, I decided to continue my career in the Netherlands.
I frequently travel in my free time and like to immerse myself in different cultures. I love filmmaking and cinema and have participated in short films as a production assistant. I also enjoy dancing salsa and Colombian music. Furthermore, I enjoy investing time in online activism for topics related to education, gender, and peacebuilding.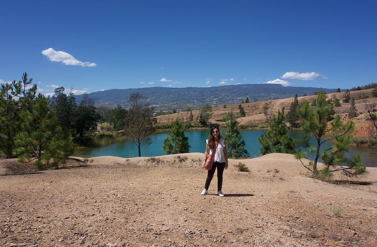 What have you seen of the world so far, and which country is on top of your bucket list?
The first thing that I did with my first salary was to travel abroad. Together with my sisters, we went on a road trip to Ecuador and Peru, visiting all the cities across Los Andes until the border with Bolivia. After that, I went to Mexico City and the Yucatan peninsula in Mexico, La Habana in Cuba, as well as New York City and Washington DC in the US. I have also travelled within Colombia to many regions.
While in Europe, I had the opportunity to travel to Portugal, Spain, Belgium, Norway, Germany, France, The Netherlands, Switzerland, Italy, Denmark, and Greece. So far, I've visited many of my bucket list countries. However, I would like to see the rest of South America, Vietnam, Indonesia, and Japan.
What has been your most remarkable experience abroad?
I think the most remarkable experience has been my international master's where I studied and lived in Barcelona, Amsterdam, Malta, and Oslo. All of those places were incredible, but I have to say that the best part of the experience was to meet amazing people from all around the world. In my own experience, studying and working abroad can enrich your life, open up your mind and allow you to learn about different cultures (languages, food, religions, traditions).